Interested in Playing the TASTE?
The TASTE Committee selects TASTE performers in January each year. If you are interested in playing the 2021 TASTE! of Montgomery County, please send a media kit to the TASTE Committee for evaluation. No phone calls please.
Mailing address:
TASTE of Montgomery County
PO Box 662
Crawfordsville IN 47933
Email contact:
2019 Music
Purveyors of Accoustical Tunes, Ballads, Shantys, and Songs of America, Ireland, and the British Isles
Laughing Jack is Garry Farren, Liz Bohall, Dmitri Alano, and Mario Joven.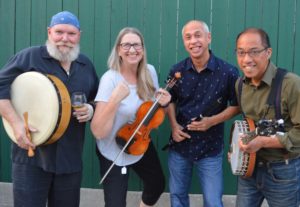 Garry's earliest recollection of live music was hearing his Granddad and uncle singing and playing in the front room of his grandfather's house in West Virginia. In 1989, Garry joined Terry Bellner's band, Hogeye Navvy and spent the next 25+ years with the band. When Terry moved to Massachusetts to be near his grandchildren, Garry formed the band, Laughing Jack.
Liz grew up in St Louis in a very happy healthy folk music community and was exposed to many types of ethnic music and festivals from a young age. Liz has competed in and won many fiddle contests in Indiana and Kentucky and has recorded with artists like Tim Grimm and West Coast songwriters Tom Hunter and Bob Reid. Her wide-reaching repertoire includes music from the British Isles, Old Time, Bluegrass, Country, and '60s – '70s genre.
Raised in the wilds of Green County Indiana, Dmitri studied classical trumpet, but took up the highland bagpipes in his early 20s. He is probably best known for his 10 year-long stint as multi-instrumentalist with the renowned shanty band, Hogeye Navvy. Dmitri holds a bachelor of Music Education from Butler University and has taught high school bands for nearly two decades. He is the director of the Irish Arts Academy of Indianapolis, which teaches traditional Irish music and language and is also the director of the Indianapolis Ceili Band. He's a multi-instrumentalist playing Irish flute, whistles, highland bagpipes, piano and button accordion and has been spotted playing the trumpet and highland pipes, simultaneously…
After failing at piano lessons as a kid, Mario picked up guitar for the typical reasons. The music of Steve Goodman led him to investigate American folk music. From there, it was a short journey to the music of Ireland. Mario plays a number of different instruments including guitar, mandolin, tenor banjo, and bass guitar. He can often be found at Farmer's Markets with a variety of accessories.
Laughing Jack will perform from 1 – 3 p.m.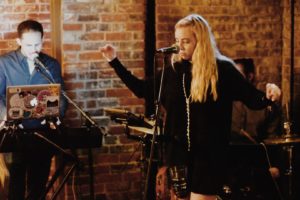 Indy's newest trio performs current and classic hits in pop, country, and R&B. Guaranteed to have you dancing all night long!
The infectious energy and raw talent they bring to every show are creating a buzz a lot of people are talking about.
This young trio provides an atmosphere of fun and dancing with current and classic pop songs anchored by the powerful vocals of Maddie Lindley.
Maddie and the Roadies will perform from 4:30 – 6:30 p.m.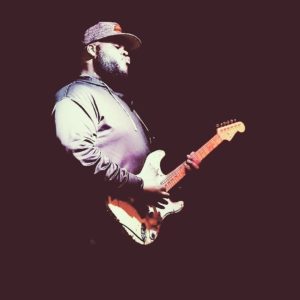 Django Knight is becoming known as one of the premier Guitarist & Vocalist's in the music industry. At the age of 15 he was the recipient of the Robert Johnson Award. By 17 years of age, Django earned the support from companies such as Fender Musical Instruments, Dunlop Manufacturing, and Eminence Speakers.
In 2012 he released his first official EP entitled "To: Mr All Talk". Django has recently released a self titled EP, available digitally worldwide.
At the young age of 21, his goal is to lead the young generation by example through his love and passion for music. Electrifying groove that will make your soul move. Blues – Rock – Funk – Pop.
Django will take the stage at the 2019 TASTE from 8 – 10 p.m.
Lawn Bands
This year we have two bands performing on the lawn between stage sets.
Jazz Elements – 3:15 p.m.
Composed of Judy Faux, Jim Faux, and Gary Myers, Jazz Elements performs a wide variety of music, with their focus on songs from the Great American Songbook by Frank Sinatra, Ella Fitzgerald, Tony Bennett, and others.
Nick Ivanovich – 6:45 p.m.
Singer/songwriter Nick Ivanovich will perform an intimate blend of Americana/contemporary folk music. Rochwell Sexton writes, "Nick combines familiar imagery with heavy themes such as chaos, love, and redemption, to emphasize that it is often the simple moments in life that most alter us."
---
Past Music
Past performers at the TASTE of Montgomery County have been popular and award-winning artists, including Jennie DeVoe, Highland Reign, The Half Step Sisters, Olga Berezhnaya, Flannel Jane, the Jason Wells Band, Steve Trent and Smalltown, the Big Swing Band, Emily Ann Thompson, the Leadsmen, the Balhinch Bunch, Him & Her, Nuthatch, Michael Kelsey, KSW@G, Healing Sixes, Cool City Band, Green Room Rockers, Midnight Special, Gordon Bonham, Woodstove Flapjacks, Tad Robinson, Diamond Hill Station, and the Dane Clark Band.
---