2018 Music
View details of our 2018 musical lineup below.
Highland Reign, a Scots-American folk-rock band from Indianapolis, takes the tunes of the old country and breathes a rocking new life into them!
With traditionals such as "My Heart's in the Highlands," originals like "Kirk in the Heather," and Celtic classic songs like "Twa Recruiting Sergeants" and "Killiecrankie," Highland Reign has become one of American's favorite Scottish folk-rock bands.
With over 15,000 CDs sold, My Heart's in the Highlands is the most recent release by Highland Reign. Their CDs feature their trademark upbeat vocals, catchy lyrics, and bagpipes/guitars. Highland Reign appears at venues and festivals all across America, Scotland, and Ireland.
With wailing bagpipes-and-guitar tunes, the lilt of the Scots-Irish fiddle, rocking percussion, and upbeat vocals, Highland Reign will rock you back to the old country!
Follow them on Facebook at https://www.facebook.com/Highland-Reign-91232059059/
Indianapolis duo The Half Step Sisters consists of Katie Burk and Julia Conway. Highlighting harmonies and a variety of vocal styles, Katie plays the fiddle and Julia is on double bass. They first joined musical forces in 2008 to develop their own take on the folk and acoustic roots music they both love. The Half Step Sisters were chosen to perform on NPR's A Prairie Home Companion Duet Competition in 2012. Out of 1,000 applicants nationwide, Katie and Julia placed third.
Follow them on Facebook at https://www.facebook.com/The-Half-Step-Sisters-290752331031054/
Olga Berezhnaya is an internationally known professional violin performer with a classic MD Violin degree. She plays at festivals in many states, making her violin sing and talk, with a wide variety of music in her repertoire.
Olga will play on the front lawn from 6:45 – 7:45 p.m.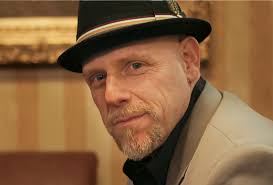 Tad Robinson is the modern voice of soul blues.
From his Manhattan roots and his Indiana and Chicago musical upbringing, Tad has caught the attention of the world with his seven Blues Music Award nominations (the Grammys of blues music) and his many recordings, including the song "Rained All Night" which was nominated for Blues Song of the Year at the 2011 Blues Music Awards. He's a veteran of countless national and international tours, including many of the most important international blues festivals. With harmonica chops schooled by Big and Little Walter, Sonny Boy I and II, Junior Wells, James Cotton, among many, and vocals that compare to Otis Redding, Syl Johnson, Al Green, Teddy Pendergrass, Tad ranks as one of the most unique and talented members of the international blues and soul communities.
Follow him on Facebook at https://www.facebook.com/infoTadRobinsonBand/
---
Past Music
Past performers at the TASTE of Montgomery County have been popular and award-winning artists, including Jennie DeVoe, Flannel Jane, the Jason Wells Band, Steve Trent and Smalltown, the Big Swing Band, Emily Ann Thompson, the Leadsmen, the Balhinch Bunch, Him & Her, Nuthatch, Michael Kelsey, KSW@G, Healing Sixes, Cool City Band, Green Room Rockers, Midnight Special, Gordon Bonham, Woodstove Flapjacks, Tad Robinson, Diamond Hill Station, and the Dane Clark Band.
Interested in Playing the TASTE?
The TASTE Committee selects TASTE performers in January each year. If you are interested in playing the 2019 TASTE! of Montgomery County, please send a media kit to the TASTE Committee for evaluation. No phone calls please.
Mailing address:
TASTE of Montgomery County
PO Box 662
Crawfordsville IN 47933
Email contact: